Welcome
Though I originally trained as an illustrator, it turned out that my most convincing and authentic work would always come from my own ideas. This is where my real artistic passion lies. One of my earliest influences was my father. He was an illustrator and brilliant draughtsman, and I used to love watching him sketch on holiday or at cafes, parks and zoos. These drawings had the most profound impact on how I work now.
I run therapeutic art sessions in day centres and care homes in and around my home area of Carshalton (Surrey, UK). Not only does this provide a regular income but is also a source of inspiration. I work with adults who have varying degrees of physical and learning difficulty including autism and cerebral palsy. They have a fearless and unconscious approach to their art which is wonderful to observe and has inspired me to express myself more freely in my own work.
Over the years I have developed a very spontaneous semi-abstract approach to painting and drawing. This lends itself particularly well to depicting not only people but also horses and other animals. I was selected to depict life behind the scenes at the Kentucky Derby and spent [how long?] based in the US courtesy of the Cross Gate gallery. My drawings have been included in the annual 'Sporting Art Auction' for the last six years, and several pieces are on regular display at the Cross Gate gallery.
Back in the UK, I have had drawings selected for four years consecutively at the annual Pastel Society show at the Mall Galleries. My sculptures have been selected and displayed at both the Royal Society of British artists as well as the Royal Society of Marine Artists. I am a member of the Chelsea Art society where I exhibit twice yearly and facilitate music and life drawing sessions with both the 'friends' and members of the society. I regularly run drawing, sculpture and monoprint workshops for local art societies including the Banstead, Hertford, Croydon and Carshalton and Wallington art Groups.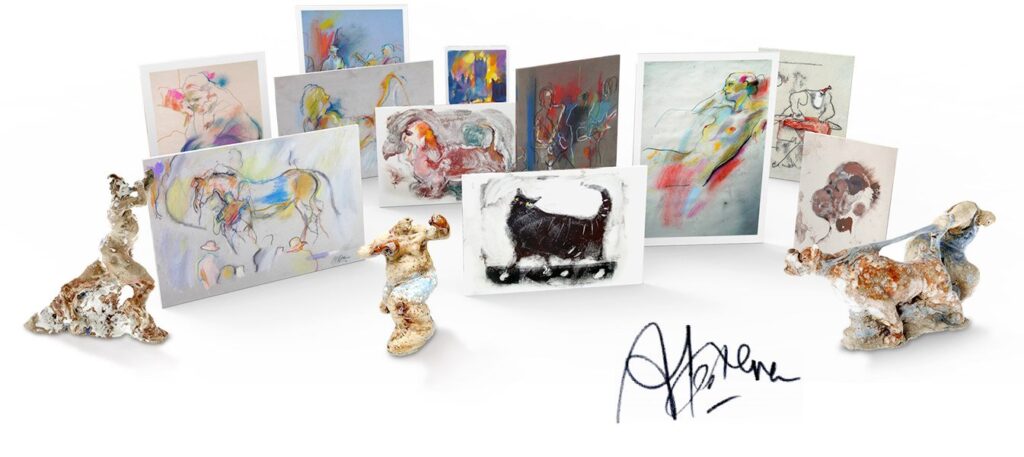 Latest Updates
Lockdown Self Portraits

When in lockdown on your own what do you do… Self portraits and clay studies! Self portrait sculpture studies

Drawing in care homes

I have been running art sessions in care homes for the last 20 years. Before the pandemic completely ended my access […]

Pastel Journal

Featured in an 8 page, center spread piece by Ken Gofton in the February 2017 edition. Pastel Journal is the top […]
---